Lafayette's Greenbush Cemetery
Several week, or months ago, on the Monon Railroad Historical - Technical Society's List Serve there was a discussion about some Union soldiers that were killed in a train wreck at Lafayette, Indiana, also known as the Crane Train wreck of 1864. The subject was discussed and I learned that several of the soldiers were buried in Greenbush Cemetery alongside several Confederate prisoners who perished at Camp Tippecanoe in 1862. September 11, 2004, I found myself in Lafayette and decided to stop by and attempt to locate the grave site of these former warriors. I have posted several pictures. To view larger images, just click on the image.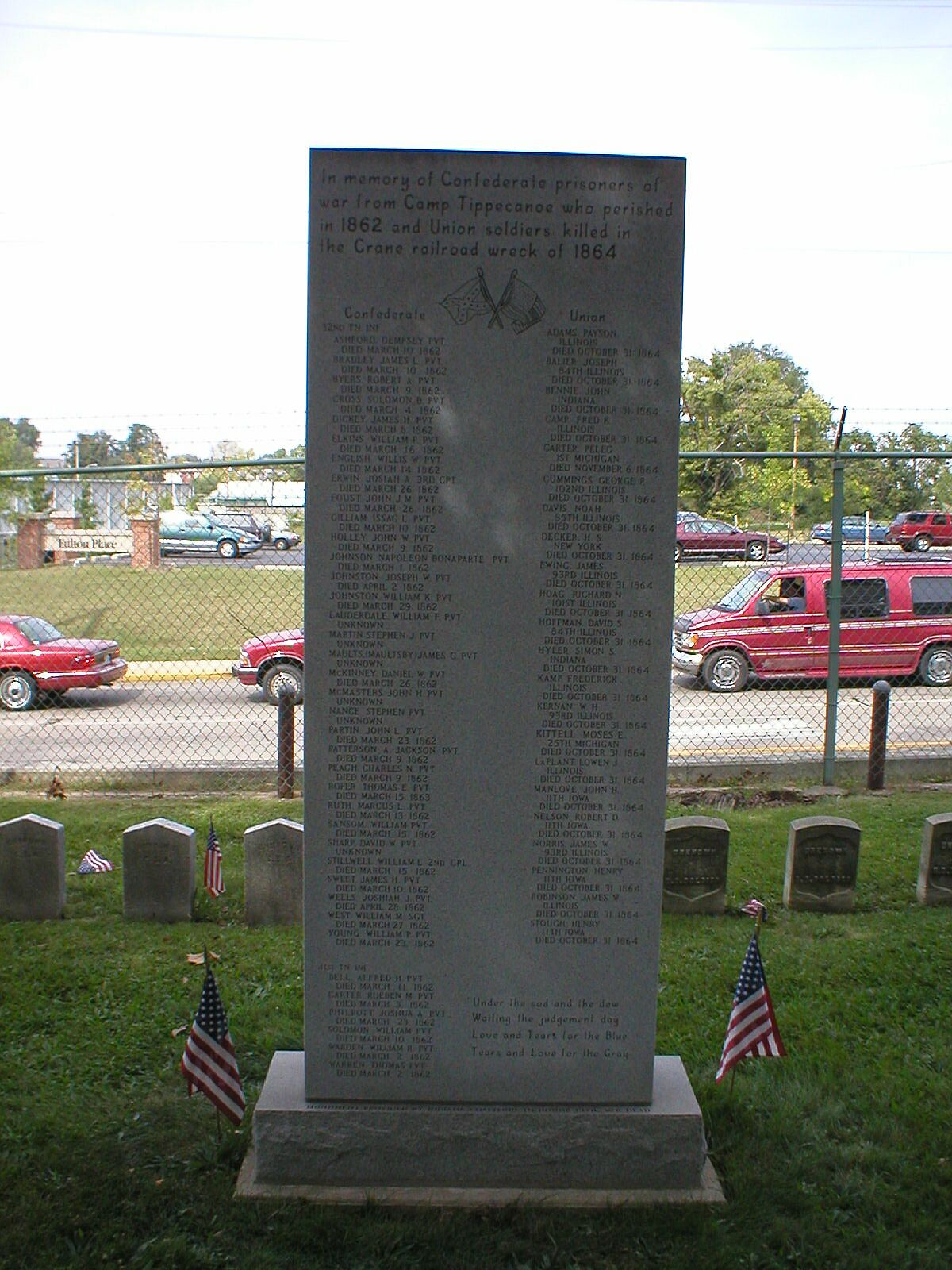 The monument. Sorry for the poor lighting. This monument sits under a tree.
Left: Detail of the top section of the monument. Right: Looking west down the row of headstones. Rounded stones are Union soldiers and the peeked ones are Confederate soldiers.
Left: Closer look at a Confederate headstone. Right: Close up of a Union headstone.
Left: Close to the Civil War graves, I found some graves of Revolutionary War Veterans. Right: Monument to other Revolutionary War Veterans.
| Monon Railroad Historical-Technical Society |